Golfmax Purchasing Program


Significant Savings Through the Golfmax Purchasing Program
NGCOA Canada in partnership with the CGSA negotiates volume related discounts, rebates, and value-added services under the Golfmax Purchasing Program for our members. Members usually recover their entire membership dues through the savings of just one supplier.
Over the past two season we have replaced a significant portion of our golf course maintenance equipment. Through the Golfmax rebate program the club has received thousands of dollars in rebates on equipment purchases from both Toro and Kubota.
William T. Green, AGS,  Superintendent
Cutten Fields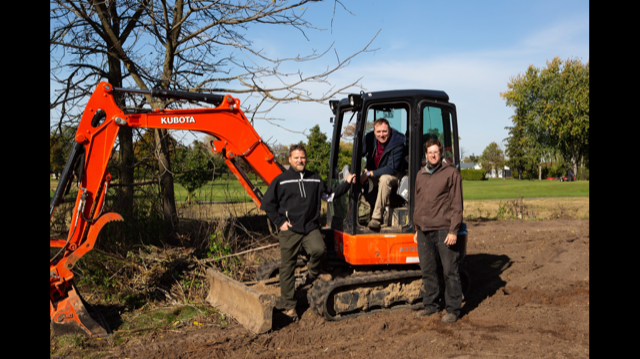 CGSA COO Kathryn Wood presenting Bill Green with his second rebate through the Toro program!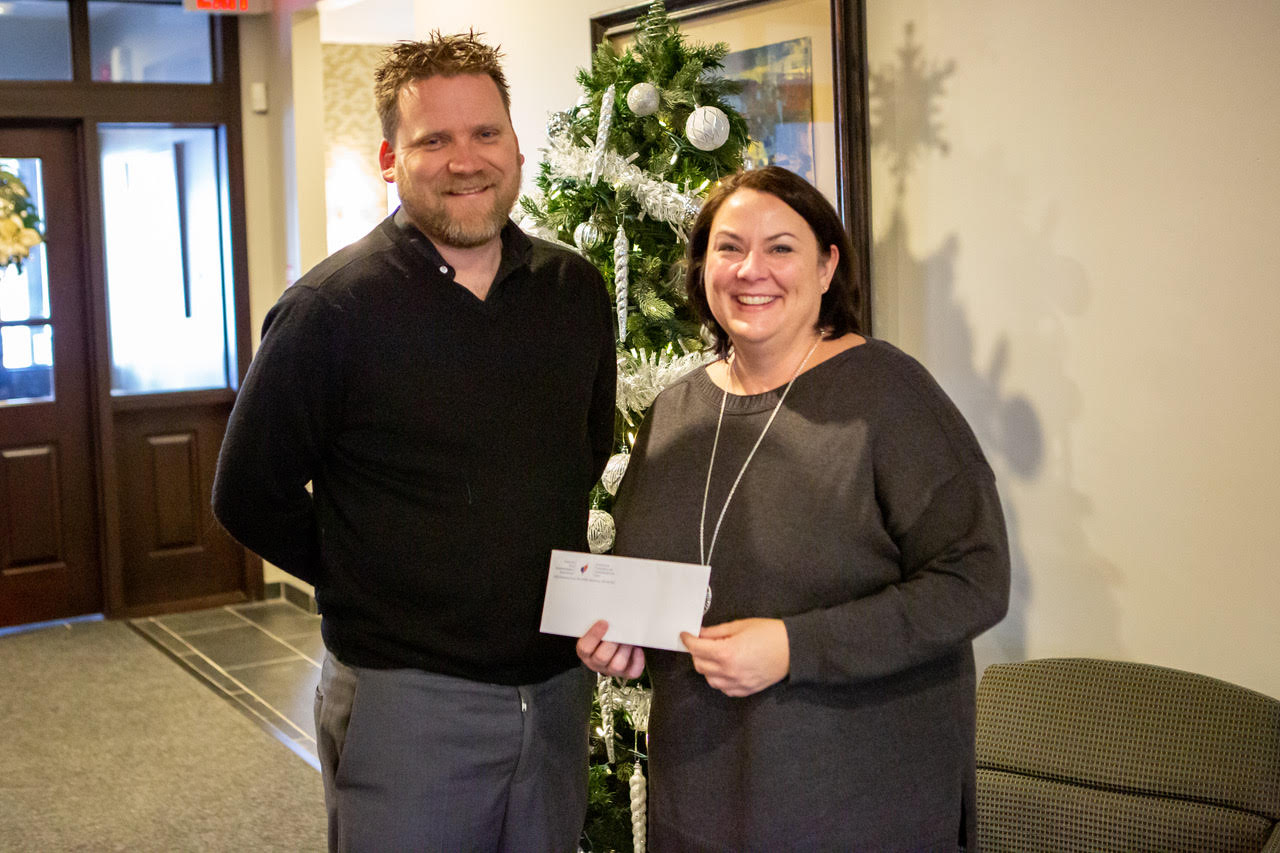 There are presently 14 suppliers within the CGSA member Golfmax Purchasing Program.  These suppliers provide our members with a wide range of products and services for all departments. 
To access our complete supplier portfolio, please click: here.
 2020-2021 PROMOTIONS

 

TORO OPPORTUNITY BUY PROGRAM

FEBRUARY 1, 2021 TO APRIL 30, 2021

Take Advantage of a 2% Cash Rebate with our NEW Toro Opportunity Buy

The Toro Company is excited to announce an Opportunity Buy for CGSA members. Receive a 2% cash rebate on the purchase or lease of:

Workman GTX Lifted EFI & Lithium Ion
Sand Pro 3040/5040
Sand Pro 2040Z

Processing Your Rebate Claim

Toro makes the claims process easy with their online rebate claim form. Click on the button below to submit your Opportunity Buy claim to receive your rebate.

For additional information on this Toro Opportunity Buy or to learn more about the Toro Golfmax Rebate Program, please contact Lori Micucci, Manager, Member Services at 800-387-1056 extension 27.

           

 

 

 

 
    

Looking to update your existing fleet with Club Car?

 

CGSA members qualify for exclusive manufacturer rebates on golf cars and utility vehicles. A typical 18-hole golf car fleet purchase will generate an average rebate of $2,000. $200 rebate per Carryall 502 Utility Vehicles purchased or $100 rebate per unit on all other utility purchases.

 

For more details contact: 

Lori Micucci

, Manager, Member Services

 

 

 

TORO OPPORTUNITY BUY PROGRAM

NOVEMBER 1, 2020 TO JANUARY 31, 2021

Take Advantage of a 2% Cash Rebate with our NEW Toro Opportunity Buy

The Toro Company is excited to announce an Opportunity Buy for CGSA members. Receive a 2% cash rebate on the purchase or lease of:

Processing Your Rebate Claim

Toro makes the claims process easy with their online rebate claim form. Click on the button below to submit your Opportunity Buy claim to receive your rebate.

For additional information on this Toro Opportunity Buy or to learn more about the Toro Golfmax Rebate Program, please contact Lori Micucci, Manager, Member Services at 800-387-1056 extension 27.

BrettYoung Fall Booking Program

Professional Turf & Reclamation Products

SAVE UP TO 14%* on orders of $3,000 or more.

Save up to 10% on qualifying fertilizer, water management, sportsfield, cover & equipment purchases ordered before February 28, 2021
Save an additional 2% when you take delivery of your order before December 15, 2020
NGCOA and CGSA members save an additional 2% on qualifying fertilizer products
Orders are invoiced with a due date of May 31, 2021, OAC

For more information including a list of Qualifying Brands, please click here.

 

SAVE UP TO 12%* on orders of $3,000 or more.

Save up to 10% on qualifying fertilizer, water management, sportsfield, cover & equipment purchases ordered before February 28, 2021
NGCOA and CGSA members save an additional 2% on qualifying fertilizer products
Free shipping on orders over $3,000†
Orders are invoiced with a due date of May 31, 2021, OAC

For more information including a list of Qualifying Brands, please click here.

 

 

Contest runs from September 1, 2020 to March 31, 2021

Find Out How Much You Can Save And Enter To Win $5,000!

For more information, please click here 

Opportunity Buy Program

August 1, 2020 to
October 31, 2020

Groundsmaster 1200

 

                                                          Greens Pro 1260

Earn a Golfmax and/or Opportunity Buy Rebate on Your Next Toro Equipment Purchase!

For more details, click here!

 

 

FLEET SPECIALS

TOOLS & EQUIPMENT OFFERS FOR INDUSTRIAL, MUNICIPAL AND COMMERCIAL FLEETS

Please see our latest fleet specials promotion for the summer, by clicking here:

 

5% Discount from Rain Bird International

CGSA members receive a 5% discount on day-to-day purchases off net invoice of each purchase on products and services from Rain Bird authorized distributors.

Rain Bird is a manufacturer of sprinklers, valves, satellites, decoders, computerized central control systems, weather stations and pump stations. Rain Bird products are marketed through a network of authorized distributors. Each of their distributors offers

a complete line of irrigation materials for any project. Contact Lori Micucci for details.

 

 

 

 

 

 

 

TORO Opportunity Buy Program
May 1-July 31, 2020

For details, please click link below:

Earn a Golfmax and/or Opportunity Buy Rebate on Your Next Toro Equipment Purchase!

2% Cash Rebate Purchase Lease

Greensmaster eTriFlex 3360/3370
Multi Pro 1750/5800

 

NFP Group Home & Auto Insurance:


Save up to 25% discounts off standard insurance rates.

All CGSA members are eligible for the discounted rates for their home (house, condo, renters and seasonal) and auto (car, truck, ATV, and motorcycle) insurance through NFP brokerage.

All provinces except Alberta call 1-888-385-8466
If you live in Alberta, call 1-866-472-0721

or Email  

When a CGSA member is quoted by someone on their sales team they will offer the best rate for our members.

NEW ClubCar Rebate

New in 2020 NGCOA Canada and CGSA members qualify for exclusive manufacturers rebates with ClubCar

A typical 18-hole golf fleet purchase will generate a $2,000 average rebate.

 

Order staff wearables directly through Cutter & Buck at CGSA prices.

 

 

Contact Jamie Trowbridge at:  see the great deals in the flyer below.

 

FEBRUARY 1 - APRIL 30
TORO OPPORTUNITY BUY

Processing Your Rebate Claim

Toro makes the claims process easy with their online rebate claim form. Click on the bottom below to submit your Opportunity Buy claim to receive your rebate.

NAPA SAFETY SUPPLIES CATALOG  
There are both Universal and Ontario government regulation approved kits available.

JANUARY

General Motors Canada Company 2020 Model Year Competitive Assistance Program

 

For a listing of 2020 Models, please click below

 

2019 PROMOTIONS

 

NOVEMBER

NOVEMBER 1 - DECEMBER 31, 2019
TORO OPPORTUNITY BUY

October

 

AUGUST 1 - OCTOBER 31, 2019
TORO OPPORTUNITY BUY

SEPTEMBER

AUGUST 1 - OCTOBER 31, 2019
TORO Opportunity Buy

 

JULY - AUGUST

MAY 1 - JULY 31, 2019
TORO Opportunity Buy

JUNE

FEBRUARY 1 - APRIL 30, 2019
TORO Opportunity Buy

 

NOVEMBER 2018 - JANUARY 2019
We Welcome Your Feedback
To provide feedback on any Golfmax supplier program, or for additional information, please contact Lori Micucci, Manager, Member Services at 416-626-8873/1-800-387-1056 extension 27
---
CGSA Golfmax Suppliers