Golfmax Purchasing Program


2021 Significant Savings Through the Golfmax Purchasing Program
NGCOA Canada in partnership with the CGSA negotiates volume related discounts, rebates, and value-added services under the Golfmax Purchasing Program for our members. Members usually recover their entire membership dues through the savings of just one supplier.
There are presently 17 suppliers within the CGSA member Golfmax Purchasing Program.  These suppliers provide our members with a wide range of products and services for all departments. 
To access our complete supplier portfolio, please click: here.
NEW Golfmax Partnership

Motorola Business Radios (Two Way Radio Gear)
CGSA in partnership with NGCOA Canada is proud to announce our newest partnership with Lenbrook Canada Solutions, the official Canadian distributor of Motorola Two Way Business Radios and accessories, and CAT rugged smart phones. CGSA members receive 5% off the lowest Canadian prices. 
Motorola has become a common household name due to their ongoing dedication to providing you with above average products. Two Way Radios are no exception.
Motorola has set the standard for the communications industry with new options available to integrate irrigation, gates and other push button operations directly with your handheld two-way radios.
Repeaters, nationwide push to talk radios and body worn cameras for security are also in our product portfolio.
For more information, and to receive the promo code, please contact Lori Micucci, Manager, Member Services at 1-800-387-1056, ext. 27.
CGSA & NGCOA Canada are Pleased to Announce a New Partnership with TurfView by Bayer - Exclusive Savings of $250 on Turfview™ Subscription
CGSA is pleased to announce TurfView™ by Bayer is the newest supplier to join the Golfmax Purchasing Program offering exclusive discounted pricing for CGSA members. TurfView™ is an all in one platform that gives you insight into weather, pest and disease data for your course.
TurfView™ can support your decision-making and help you manage your resources better. Get all the key information you need from localized weather forecast, site-specific disease models, soil data, pest models and irrigation recommendations just to name a few.
For more information, please click here!
AUGUST SAVINGS:
TORO Golfmax Purchasing Program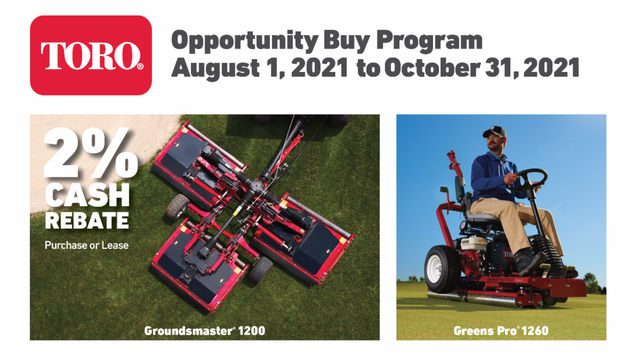 Take Advantage of a 2% Cash Rebate with our NEW Toro Opportunity Buy
The Toro Company is excited to announce an Opportunity Buy for CGSA members. Receive a 2% cash rebate on the purchase or lease of:
Greensmaster 1200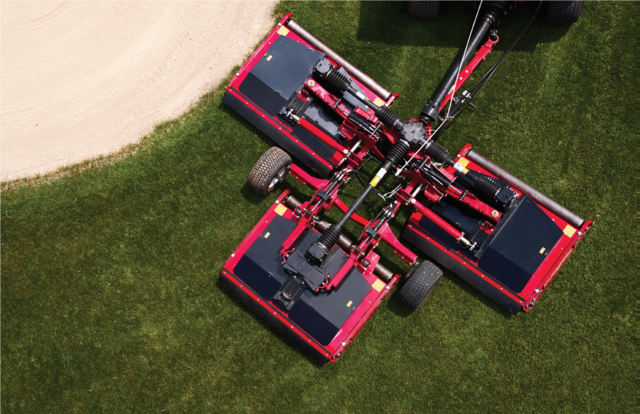 Greens Pro 1260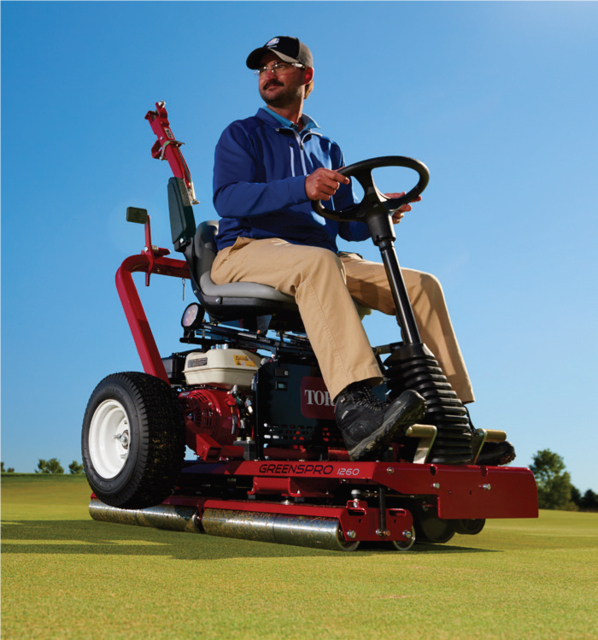 To Learn More, click here!
NAPA SAVINGS:

PPE is very top of mind in your golf courses, and we want to ensure all our members have access to these discount prices from May 1st until June 30th.
For a copy of the NAPA PPE Promotion click here!
For more details contact: CGSA at 1-800-387-1056 ext. 27.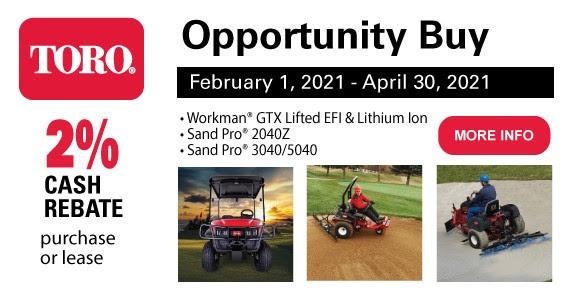 Take Advantage of a 2% Cash Rebate with our NEW Toro Opportunity Buy
The Toro Company is excited to announce an Opportunity Buy for CGSA members. Receive a 2% cash rebate on the purchase or lease of:
Workman GTX Lifted EFI & Lithium Ion
Sand Pro 3040/5040
Sand Pro 2040Z
Processing Your Rebate Claim
Toro makes the claims process easy with their online rebate claim form. Click on the button below to submit your Opportunity Buy claim to receive your rebate.
For additional information on this Toro Opportunity Buy or to learn more about the Toro Golfmax Rebate Program, please contact 
Lori Micucci
, Manager, Member Services at 800-387-1056 extension 27.
MARCH SAVINGS: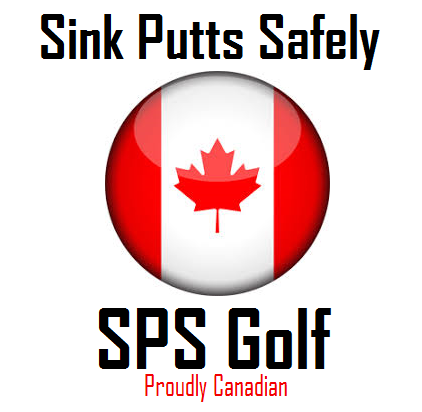 NEW: Exclusive Discount for CGSA Members | Save 25%
Sink Putts Safely, for more information, please click here:
******************************************************************************************************************
Over the past two season we have replaced a significant portion of our golf course maintenance equipment. Through the Golfmax rebate program the club has received thousands of dollars in rebates on equipment purchases from both Toro and Kubota.
William T. Green, AGS,  Superintendent
Cutten Fields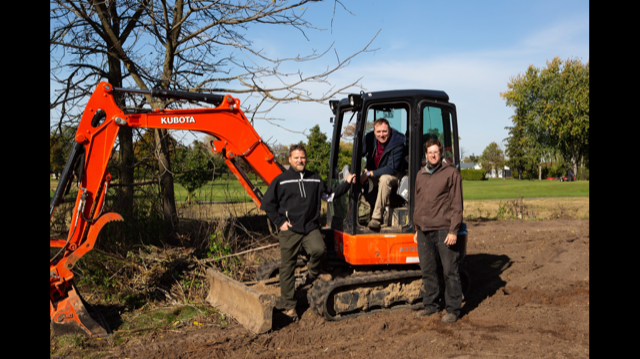 CGSA COO Kathryn Wood presenting Bill Green with his second rebate through the Toro program!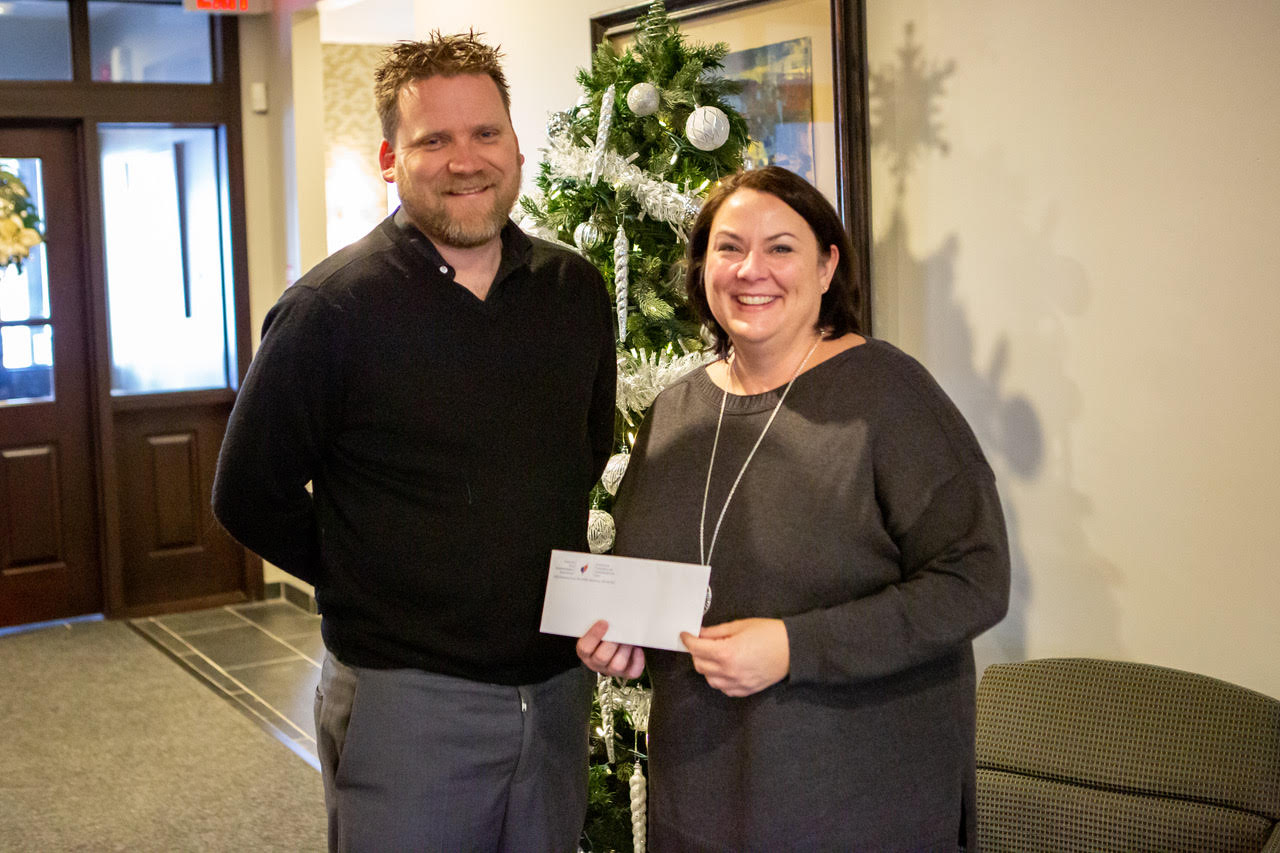 We Welcome Your Feedback
To provide feedback on any Golfmax supplier program, or for additional information, please contact Lori Micucci, Manager, Member Services at 416-626-8873/1-800-387-1056 extension 27
---
CGSA Golfmax Suppliers