Membership
THE BENEFITS OF CGSA MEMBERSHIP ARE FAR GREATER THAN THE ANNUAL FEE!
The Canadian Golf Superintendents Association (CGSA) represents golf course superintendents, assistant superintendents, equipment technicians, and others involved in golf course management across Canada. Its mission is to promote excellence in golf course management and environmental responsibility through the continuing professional development of its members.
---
 Membership in the Canadian Golf Superintendents Association (CGSA) not only benefits employees of your company, but it also benefits your club! Think of it as an investment!
Sign up your Superintendent and/or Assistant Superintendent today and as a CGSA member here are some of the other benefits they will have below:
It's easy to join click on the JOIN/RENEW  or just have your staff complete this form.  We look forward to welcoming them as a member soon.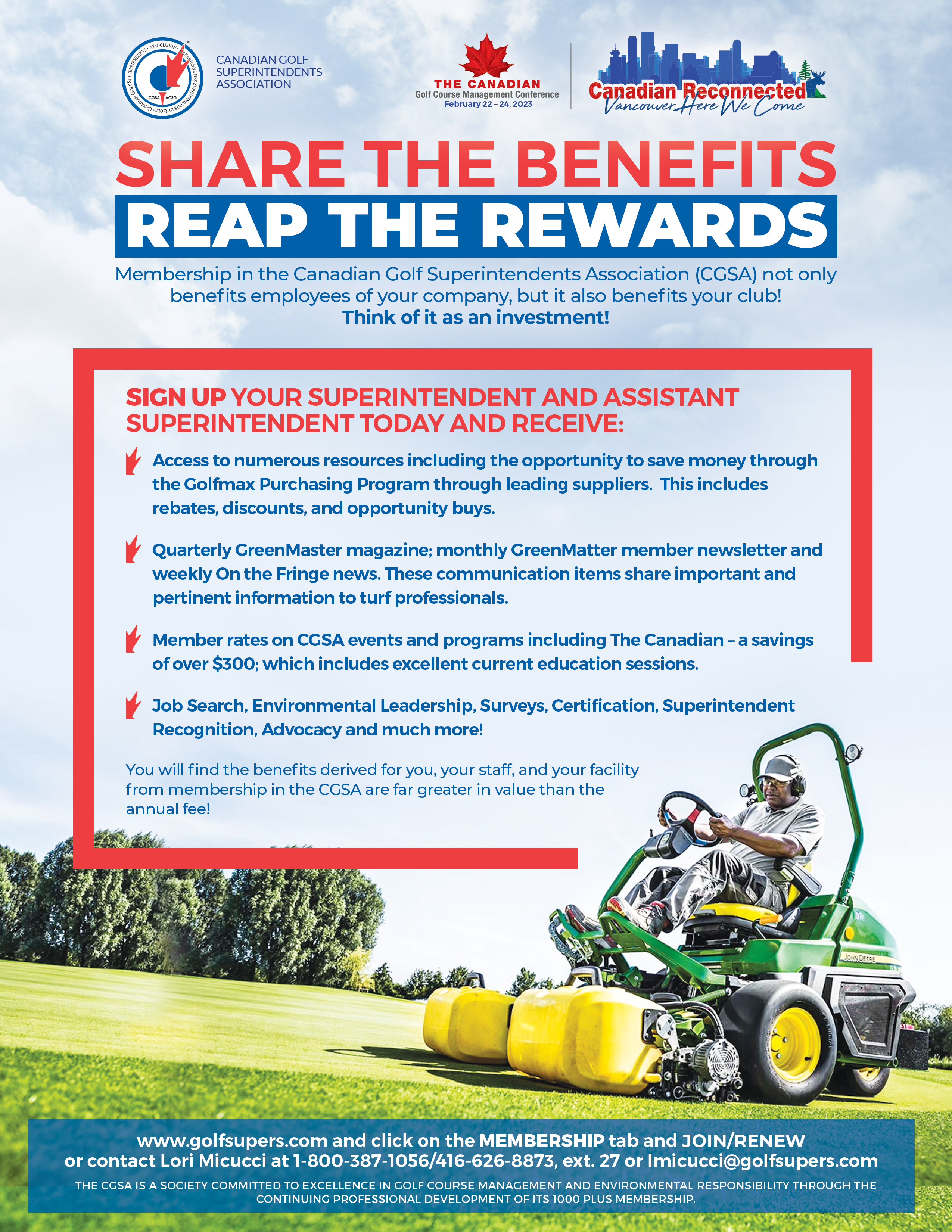 *******************************************************************************************************************
Three Options and Enhanced Benefits Create Improved CGSA Membership Value