Latest News > CGSA Announces Keith Lyall as the 2021 CGSA/Rain Bird Environmental Achievement Award Recipient
posted on Jan 27, 2022
Mississauga, ON - The Canadian Golf Superintendents Association (CGSA) and Rain Bird are pleased to announce Keith Lyall, Superintendent from the Sun Peaks Resort Golf Course in Sun Peaks, British Columbia, as the CGSA/Rain Bird Environmental Achievement of the Year Award winner for 2021.
The CGSA/Rain Bird Environmental Achievement Award recognizes a golf course superintendent member of the CGSA who has distinguished themselves through dedication and contribution to the profession as well to their community. The recipient must complete an environmental project, program or practice on their course and then document the environmental impact this initiative has had at their facility.
Keith has been in the golf industry since 1995 and a CGSA member since 2005. He started at Sun Peaks in 2004 and became Superintendent in 2005. Sun Peaks Resort (the highest elevation golf course in BC) is very proud to be certified ISO 14001* and has continued to update this certification over the years. Seeking more involvement with the Environmental Management System (EMS), Keith attended and achieved accreditation in the ISO 19011 Lead Auditors course.  He then became the lead EMS internal auditor for the company. Keith has also been involved in lobbying on behalf of the golf industry and frequently liaises with all levels of government as it pertains to environmental issues.
As part of the ISO 140012 certification continual improvement is required and as Chair of the EMS Keith consistently adds to the Sun Peaks program.  Some of those initiatives included at Sun Peaks Resort are greenhouse gas sustainability, restaurant green waste composting, LED lighting and community treated wastewater used for golf irrigation and snowmaking.
"Thank you CGSA and Rain Bird, I'm very honoured to be the 2021 recipient of this award. With ongoing public/government pressure and with major weather events this past year the value of environmental programs will increase.  I'm very proud to have contributed at all levels. A special thank you to all the association and committee members I have worked with to accomplish so much, you know who you are and you rock!"
-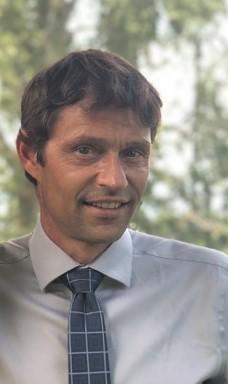 Keith Lyall, Superintendent, Sun Peaks Resort
"CGSA is proud to announce Keith as the 2021 CGSA/Rain Bird Environmental Achievement Award winner. Keith's passion for environmental sustainability is apparent in the work he has achieved at Sun Peaks Resort, as well as his provincial roles with the Western Canada Turfgrass Association and the Allied Golf Association of B.C.  He is very aware of current issues that the industry faces and has helped in providing legislation to the industry regulations in simplified terms. Thank you and congratulations, Keith."
- John C. Scott, AGS, CGSA President
"Rain Bird is delighted to congratulate Keith Lyall and his team as the recipient of the 2021 CGSA/Rain Bird Environmental Achievement Award. Keith's dedication to environmental stewardship and environmental standards sets the example to follow in our industry. Not many courses have achieved the ISO14001 certification in Environmental Management and kudos to Keith for achieving and maintaining this high-level certification. This award is well deserved!"
- Serge Gauthier, Golf Senior Area Manager, Rain Bird Canada
As the CGSA/Rain Bird Environmental Achievement of the Year winner, Keith and two of his team members will receive an "All-Access" registration to The Canadian 2022 Golf Course Management Conference March 1 - 3 and a Rain Bird prize package in lieu of travel in 2022.
Congratulations to Keith. We hope you will come to show your support and congratulate Keith during the CGSA Awards Ceremony where he will be presented with his award on Thursday, March 3rd at 11:00 am (eastern standard time). To register for the conference, please visit The Canadian.
Kathryn Wood, CMP                             Serge Gauthier                                    
Chief Operating Officer                         Golf Senior Area Manager
CGSA                                                    Rain Bird Canada
416-626-8873 ext. 23                            514-448-1281
Rain Bird is the exclusive sponsor of this award. Thanks to the support from Rain Bird, we can recognize our environmental achievement award winners who are an integral part of the golf course management profession.
*ISO 14001 is the environmental management system (EMS) standard for the International Organization for Standardization. 
About CGSA
The CGSA represents golf course superintendents, assistant superintendents, equipment technicians, and others involved in golf course management across Canada. CGSA was founded in 1966 and has approximately 1,000 members. Its mission is to promote excellence in golf course management and environmental responsibility through the continuing professional development of its members. For more information, please visit www.golfsupers.com.
About Rain Bird
Rain Bird Corporation is a privately held company founded in 1933. We are the leading global manufacturer and provider of irrigation products and services. Since the beginning, Rain Bird has produced and offered the industry's broadest range of irrigation products for farms, golf courses, sports arenas, commercial developments, and homes in more than 130 countries around the world. Over the past eight decades, Rain Bird has been awarded more than 450 patents worldwide, including the first in 1935 for the original horizontal action impact drive sprinkler (U.S. Patent #1,997,901), which revolutionized the food production industry and ushered in a new era in irrigation, worldwide.
Rain Bird is committed to The Intelligent Use of Water™. Our commitment extends beyond products to education, training and services for the industry and the community. In 2015, Rain Bird developed the 25 Ways to Save 25% website to provide a resource on water irrigation options, http://25ways.rainbird.com.