E-News > CGSA Announces Dain Mikulic as the 2022 CGSA/Toro Assistant Superintendent of the Year Award Winner
CGSA Announces Dain Mikulic as the 2022 CGSA/Toro Assistant Superintendent of the Year Award Winner
January 25, 2023 For Immediate Release
posted on Jan 25, 2023


MISSISSAUGA, ON - The Canadian Golf Superintendents Association (CGSA) and The Toro Company are pleased to announce Mr. Dain Mikulic, Associate Superintendent from the Marine Drive Golf Club in Vancouver, British Columbia as the CGSA/Toro Assistant Superintendent of the Year Award winner for 2022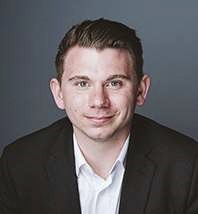 The CGSA/Toro Assistant Superintendent of the Year award recognizes the specific achievements of a golf course assistant superintendent whose performance and contributions to the success of the facility go beyond those that would normally be expected. The award is presented to an individual who has contributed to his or her golf facility in a significant way and who has demonstrated professionalism, leadership, innovation and a team approach in their work.
Dain has been in the golf course industry for more than 15 years. He is going into his 5th season with the Marine Drive Golf Club. Prior to Marine Drive. Dain was Assistant Superintendent from 2009-2018 at Victoria Golf and Country Club. Jamie Robb, AGS nominated Dain for this award and said, "Dain has been not only my right-hand man, but both hands when leading the operations of the department. Our management style at Marine Drive of "elevate and delegate" has put the entire operations side of the Links department on Dain's shoulders and he and the team have thrived due to his professionalism, leadership, innovation and his team first approach."
"Those closest to Dain Mikulic describe him as one of the nicest, kindest individuals. He is the first person to volunteer to help anyone, anytime with anything. Dain is an exceptional person who is enthusiastic and committed to our profession. He is meticulous and has a keen eye for quality. His natural leadership, good-natured personality and fun demeanor makes everyone around him feel comfortable and appreciated. It is my distinct pleasure to congratulate Dain Mikulic, the 2022 CGSA/Toro Assistant Superintendent of the Year Award recipient." 
- Pierre Vezeau, AGS, CGSA President
"Toro is proud to honour Dain Mikulic who is an outstanding Associate Superintendent. As evidenced by his exemplary leadership and his drive to achieve his goals leaves a lasting impression on everyone he meets. We look forward to hosting Dain and a group of his Assistant Superintendent peers for networking and education during the upcoming Toro Experience for Assistant Superintendents." 
- Josh Tubbs, Sr. Marketing Manager, The Toro Company
As the CGSA/Toro Assistant Superintendent of the Year winner, Dain will receive an "All-Access" registration to The Canadian 2023 Golf Course Management Conference in Vancouver, British Columbia from February 22-24, 2023, 4 nights' accommodation and transportation costs. Toro will provide a stipend for meals and incidental expenses during the conference and they cover his CGSA 2023 membership dues. Dain is also invited to attend the Toro Experience for Assistant Superintendents, an exclusive event hosted at The Toro Company Headquarters in Bloomington MN in August of each year, including round-trip airfare and accommodations during the event.
Congratulations to Dain Mikulic on being named the CGSA/Toro Assistant Superintendent of the Year for 2022!  We hope you will come out and congratulate Dain on winning this award during the CGSA Awards Luncheon on Wednesday, February 22, 2023. To register for the conference or to attend the awards ceremony please click here.
This award is funded by The Toro Company – a Platinum Plus sponsor of the CGSA. Thanks to Toro for its partnership with the CGSA and for continuing to sponsor some of our major awards and events.
About CGSA:
The CGSA represents golf course superintendents, assistant superintendents, equipment technicians, and others involved in golf course management across Canada. CGSA was founded in 1966 and has approximately 1,000 members. Its mission is to promote excellence in golf course management and environmental responsibility through the continuing professional development of its members. For more information, please visit www.golfsupers.com.
About The Toro Company:
The Toro Company (NYSE: TTC) is a leading worldwide provider of innovative solutions for the outdoor environment including turf and landscape maintenance, snow and ice management, underground utility construction, rental and specialty construction, and irrigation and outdoor lighting solutions. With sales of $4.51 billion in fiscal 2022. The Toro Company's global presence extends to more than 125 countries and proudly offer a wide range of products across a family of global brands to help golf courses, professional contractors, underground construction professionals, groundskeepers, agricultural growers, rental companies, government and educational institutions, and homeowners – in addition to many leading sports venues and historic sites around the world. For more information, visit www.thetorocompany.com.