E-News > Bill Januszewski is the 2020 CGSA/Foley Company Equipment Technician of the Year Award Recipient
posted on Feb 17, 2021
The Canadian Golf Superintendents Association (CGSA) Announces the 2020 CGSA/Foley Company Equipment Technician of the Year Award Recipient.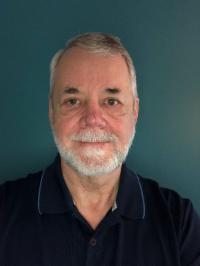 (CGSA) and Foley Company are pleased to announce Bill Januszewski, Fleet Manager at Capilano Golf and Country Club in West Vancouver, BC, as the CGSA/Foley Company Equipment Technician of the Year Award winner for 2020.
The CGSA/Foley Company Equipment Technician of the Year Award is presented annually to the technician whose nomination is judged to be the best example of an individual who exhibits professionalism, innovation and a team approach to make a significant contribution to their golf facility and the golf community.
As the winner of this award, Bill will receive an "All-Access" registration to The Canadian 2021 Golf Course Management Conference from March 2 - 4; the award and a Foley gift package valued at $1,000.
Stuart Sheridan, AGS, Superintendent at Capilano Golf and Country Club who nominated him said, "Bill is a leader in health and safety and was at the forefront of commissioning a 34-page report on the state of Capilano's tired Fleet Maintenance Facility. His kindness, professionalism, attention to detail and team first attitude are examples of the reasons he deserves this award."
"I had the pleasure of phoning Bill to let him know he is being recognized as 2020's top Canadian equipment technician. Bill is seen as a leader amongst his peers and contributes by writing numerous articles and speaking at regional, national and international events. I am pleased that Bill will be speaking on the Equipment Technician's Program and shop tour during The Canadian. Congratulations Bill. Very well deserved!"
- Darren Kalyniuk, CGSA President
"Foley Company is pleased to say congratulations to Bill Januszewski of Capilano Golf & Country Club for being our Canadian Technician of the Year! We recognize the dedication and long hours that technicians and equipment managers put in at their golf clubs, and we take great pride in sponsoring this achievement. Everything we've heard about Bill exemplifies why he was selected for this award as his contributions inside and outside of the course has shown why he is so respected by his peers."
- Paul Rauker, President/CEO, Foley Company, LLC
We hope you will come out and congratulate Bill on winning this award during the CGSA Awards Ceremony on Wednesday, March 3 at 2:45 where he will be recognized. To register for the conference or to attend the awards ceremony please visit The Canadian.
Darren Kalyniuk
CGSA President and Superintendent, St. Boniface Golf & Country Club
e: Darren
Foley Company is the exclusive sponsor of this award. Thanks to the support from Foley Company we can give recognition to our equipment technician members who are an integral part of the golf course management profession.
About Foley Company
The Foley Company started making grinders for the turf industry in 1926 and since introducing the first fully enclosed, fully automated reel grinder in 1994, the innovation continues. A new patented rear roller mounting system and all-visual gauging system introduced in 2015 makes set-up more efficient than ever, and their new 622 Spin-Only grinder makes for a product group that's a cut above. Foley's capability and choice allows quick touch-up spin grinding or returning to OEM specifications and this feature separates the Foley Company from everyone else. See Foley's full range of grinders at www.foleyco.com.
About CGSA
The CGSA represents golf course superintendents, assistant superintendents, equipment technicians, and others involved in golf course management across Canada. CGSA was founded in 1966 and has approximately 1,000 members. Its mission is to promote excellence in golf course management and environmental responsibility through the continuing professional development of its members. For more information please visit www.golfsupers.com